Fitting with a leg prosthesis
Your way to enhanced mobility
We know well that life with a missing limb means a major change in one's life. Therefore, our main objective is to help you maintain and regain your mobility and independence. With Ottobock you have a strong partner at your side to find the optimum fitting solution for your individual case. Your entire rehabilitation team consisting of doctors, prosthetists and therapists will support you on your very personal way to enhanced mobility.
Individual fitting solutions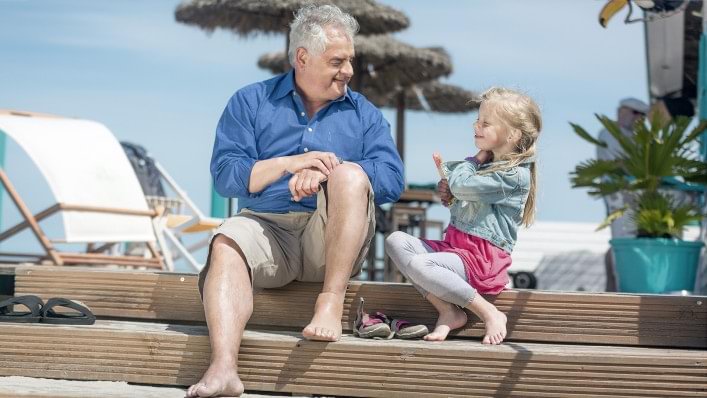 Individual fitting solutions for partial foot amputations
When having an amputation in the foot region you can be fitted with a high-quality silicone prosthesis. The advantage of a custom silicone prosthesis is its high wearing comfort through its accurate adaption to your foot shape. Furthermore, a partial foot prosthesis has a highly natural appearance because its colour and shape can be individually adapted to you. You do not only benefit from a high level of wearing comfort and natural appearance but also from its functional aspects. Silicone fittings are especially skin-friendly and are easy to clean. Wiping it daily with mild soap and water make the cleaning routine as easy and effectively as possible.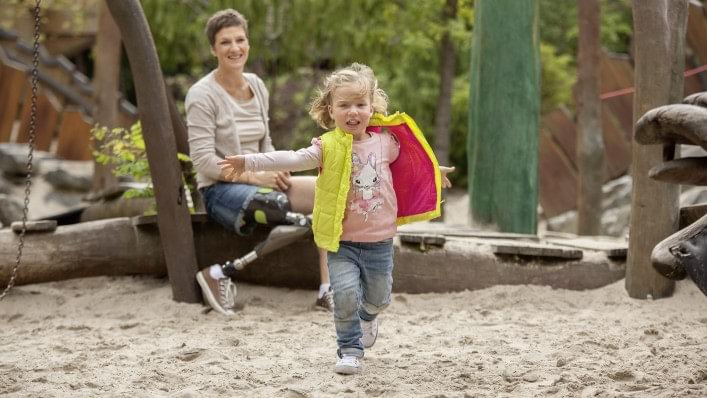 Individual fitting solutions for amputations below the knee, above the knee and in the area of the hip
If you need a prosthetic fitting for these kinds of amputation levels your prosthesis will consist of various modular components, such as a prosthetic foot, knee and hip joint where applicable and connecting elements. That means each component can be chosen and adapted according to your very personal needs and lifestyle.
To make your prosthesis appear more natural, you may decide for an aesthetic cover. Aesthetic covers can be made of foam, carbon or silicone. With a custom silicone cover in particular your leg prosthesis will bear a remarkable resemblance with your unaffected side. In order to achieve most authentic results your sound leg is used as a model. Even small details such as toe nails, hair and moles can be included to make your leg prosthesis inconspicuous.
Your mobility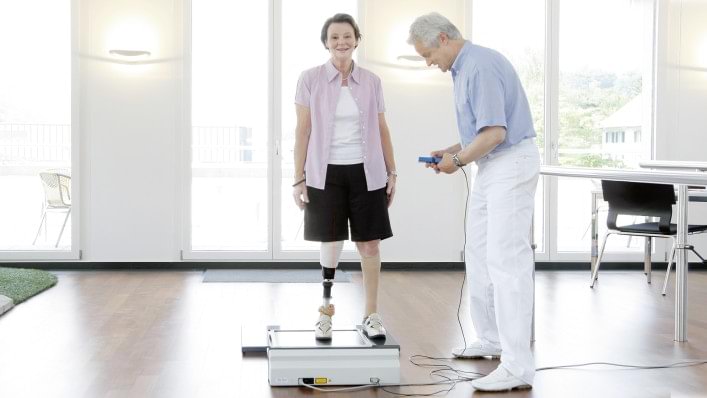 Fitting success
The success of a fitting with a leg prosthesis depends on a variety of factors, with the most central one being your own will and motivation. At the Ottobock Competence Centre we pursue an integrated approach, offering you personalised support from our entire rehabilitation team. Our technical expertise does not only cover a comprehensive portfolio of products and services, but also includes the individual adaptation of your device and quality control systems for you to fully benefit from all the functions offered by your individual leg prosthesis.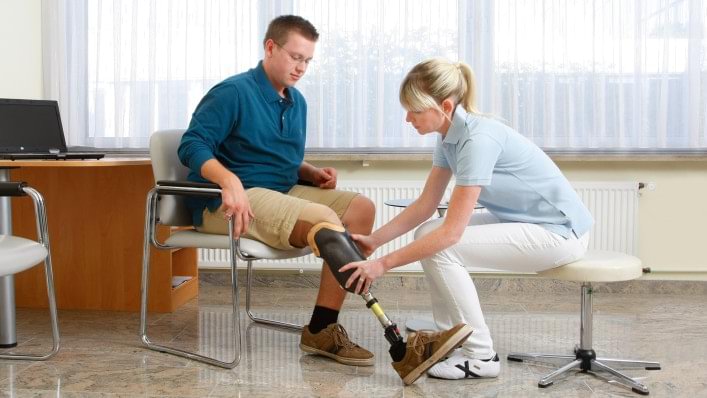 Perfect fit of your prosthetic socket
For ultimate safety and comfort, the optimum fit of your prosthetic socket is especially important. It forms the interface between your residual limb and your leg prosthesis. Ottobock offers a large selection of liner materials as well as closure systems to make your leg prosthesis as comfortable as possible.
Additional information
Getting in contact
Our experts will be glad to consult you personally to explain every detail of different treatment options and the corresponding advantages of your future leg prosthesis.
We are looking forward to learning about your needs and expectations. Our rehabilitation team will be glad to answer any of your questions.
FAQ
Have a look at our for more information regarding your prosthesis and prosthetic treatment.
---