Fitting with an arm prosthesis
Be in good hands at the Ottobock Competence Centre
We know well that life with a missing limb means a major change in one's life. Therefore, our main objective is to help you maintain and regain your independency. With Ottobock you have a strong partner at your side to find the optimum fitting solution for your individual case. Your entire rehabilitation team consisting of doctors, prosthetists and therapists will support you on your very personal way to a self-determined life.
Individual fitting solutions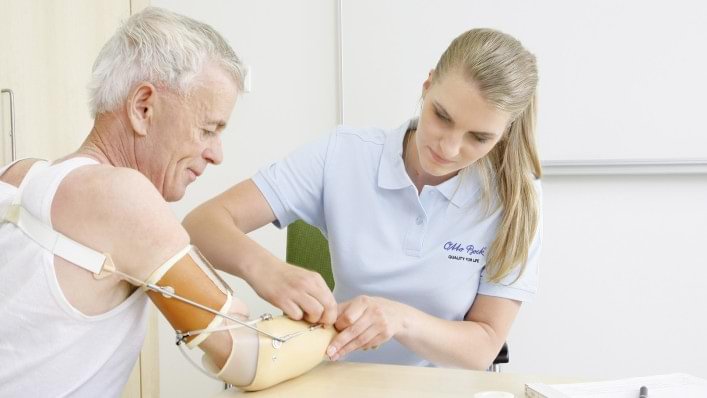 Body-powered fitting solutions
Body-powered arm prostheses are solid, robust and durable. They are especially suitable for amputees who want to pursue a high degree of physical activities with their arm prosthesis or who want to be fitted with a simple yet functional arm prosthesis for everyday tasks. A body-powered arm prosthesis allows you to come in contact with dirt or water and enables you to perform physical labour. The functions of a body-powered arm prosthesis can be controlled by movements of your shoulders. The forces are transmitted by a body harness, which generally runs from the prosthetic arm over the shoulders.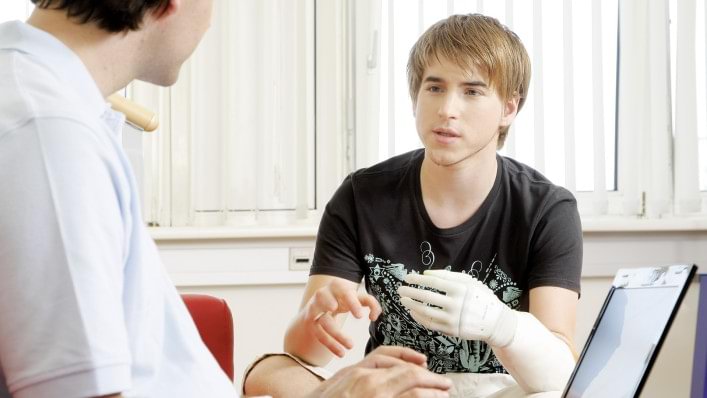 Individual myoelectric fitting solutions
State-of-the-art myoelectric arm prostheses are highly functional and offer great benefits to active people of all age groups. Myoelectric arm prosthesis are not driven by the user's muscle strength but rather using electric signals from the muscles. You control this type of prosthesis through muscle contractions in your residual limb. These muscle contractions are caught with electrodes integrated in your prosthetic socket. This control system allows you to vary the intensity of your grip force as well as speed and control your hand position and wrist joint.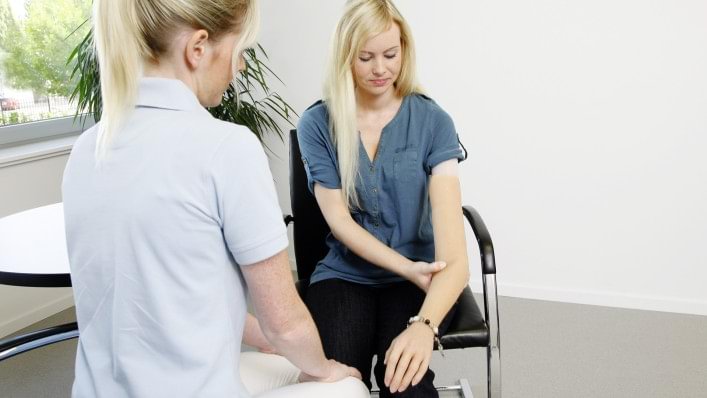 Custom aesthetic fitting solutions
Aesthetic fitting solutions can be chosen for finger or partial hand amputations as well as for whole arm prostheses.
The advantage of a partial hand silicone fitting is its high wearing comfort through its precise adaption to your hand shape. Furthermore, a partial hand prosthesis has a highly natural appearance because its colour and shape can be individually adapted to match your needs. The soft material is moulded to be thin at the edges for a very natural transition to the skin. You do not only benefit from a high level of wearing comfort but also from it functional aspects. Silicone fittings are especially skin-friendly and are easy to clean. Washing it daily with mild soap and water makes the cleaning routine as easy and effectively as possible.
Aesthetic arm prosthesis help you to blend into the crowd. For most authentic and natural results your sound arm is used as a model. Aesthetic arm prostheses are fully customised made of silicone and will bear a remarkable resemblance with your unaffected side. Especially details such as finger nails, hair and moles can be included to make your arm prosthesis inconspicuous.
Your independence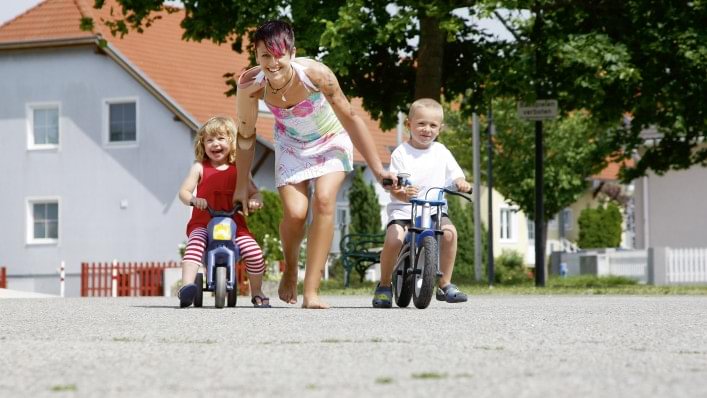 Fitting success
The success of a fitting with an arm prosthesis depends on a variety of factors, with the most central one being your own will and motivation. At the Ottobock Competence Centre we pursue an integrated approach, offering you personalised support from our entire rehabilitation team. Our technical expertise does not only cover a comprehensive portfolio of products and services, but also includes the individual adaptation of your device and quality control systems for you to fully benefit from all the functions offered by your individual arm prosthesis.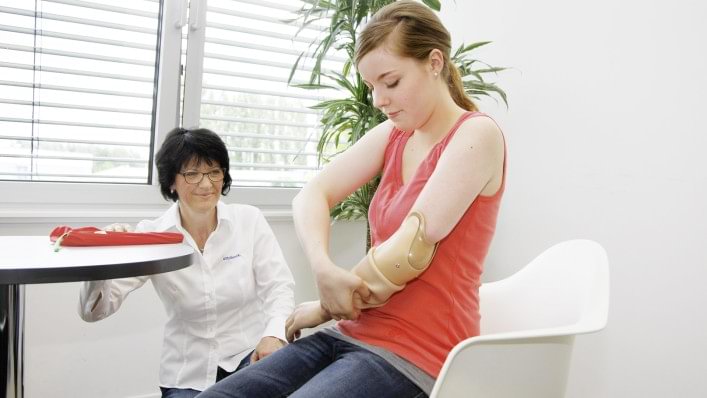 Perfect fit of your arm prosthesis
In addition to functionality the comfort of your arm prosthesis is extremely important to us. Not only should your device appear natural, it should also help you achieve the most harmonious and precise movements possible. For ultimate safety and comfort, the optimum fit of your prosthetic socket is especially important. It forms the interface between your residual limb and your arm prosthesis. Ottobock offers a large selection of liner materials as well as closure systems to make your arm prosthesis as comfortable as possible.
Additional information
Getting in contact
Our experts will be glad to consult you personally to explain every detail of different treatment options and the corresponding advantages of your future arm prosthesis.
We are looking forward to learning about your needs and expectations. Our rehabilitation team will be glad to answer any of your questions.
FAQ
Have a look at our for more information regarding your prosthesis and prosthetic treatment.
---