Wingus power wheelchair
---
---
Functionality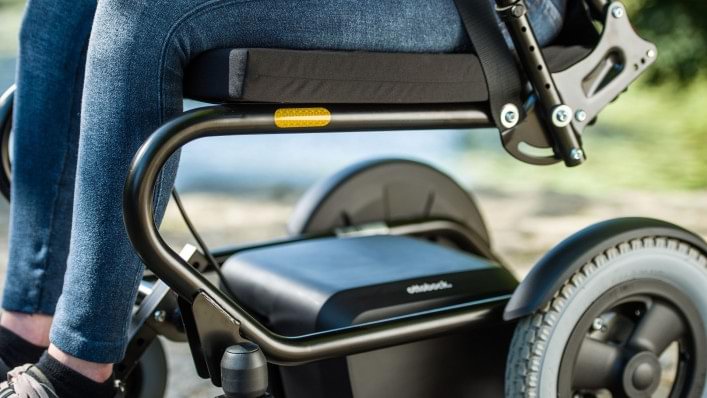 Very comfortable ride
The Wingus offers users an extremely comfortable ride thanks to its innovative cantilever frame. It is comfortable to drive, even on rough terrain.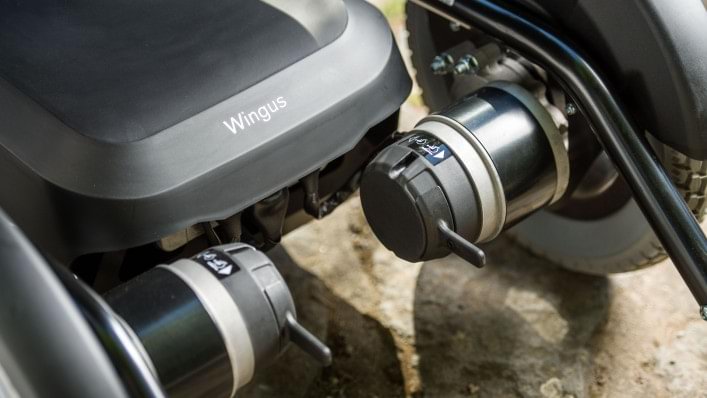 Batteries and motors
The batteries and motors have been put through long-term testing and are of superior quality. This makes the power wheelchair a reliable partner in everyday use and over longer distances.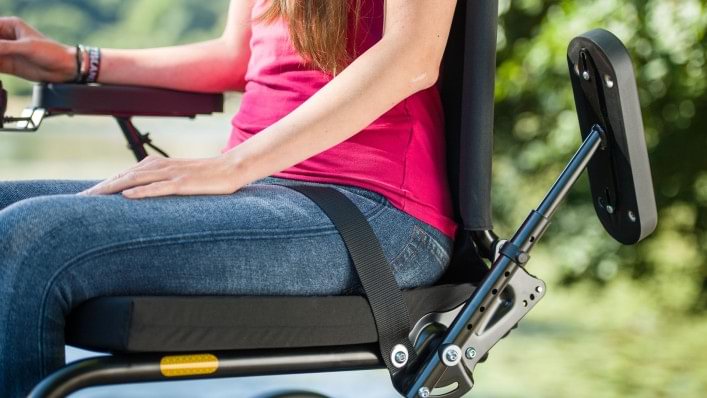 Swing-away arm supports
The swing-away arm supports allow the user to drive up close to objects and make lateral transfers easier.
Angle-adjustable back support
The Wingus back support also reflects the clear focus on functionality. The back support angle can be easily set to 0°, 10° or 20°.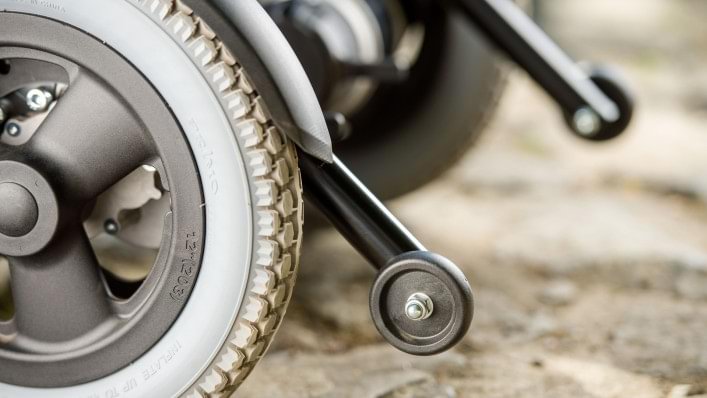 Integrated anti-tipper
The anti-tipper integrated into the frame offers added safety in everyday life.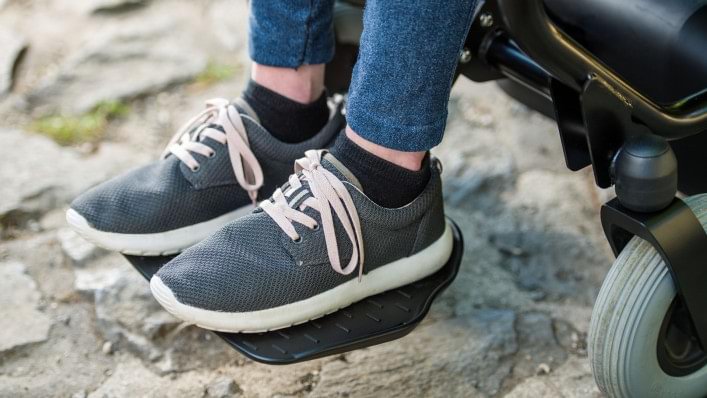 Angle-adjustable foot plate
The Wingus has a height-adjustable leg support with a flip-up, angle-adjustable foot plate.
---