Wheelblades
Skis for your wheelchair
---
---
Wheelblades attachment – it's that simple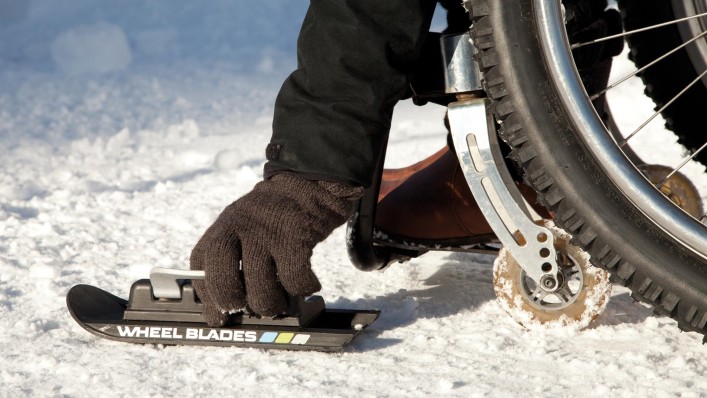 Preparation
Position the Wheelblades in front of your wheelchair.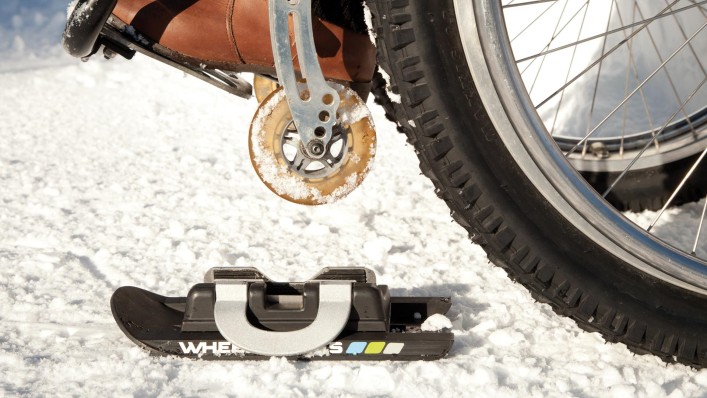 Mounting
Manoeuvre your wheelchair into the Wheelchair clamping mechanism.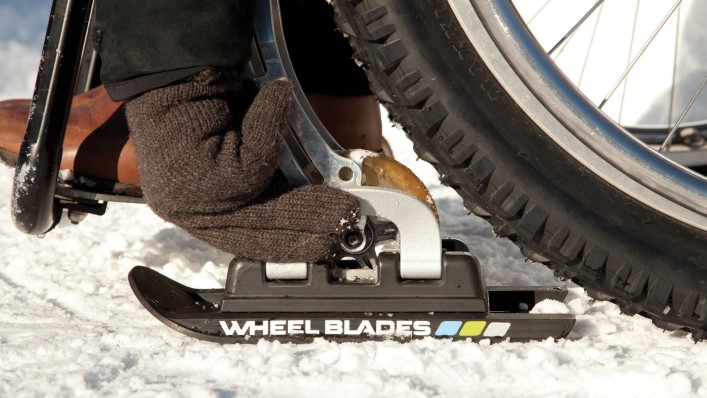 Clamping
Check whether your wheelchair is firmly positioned and straight on the Wheelblades.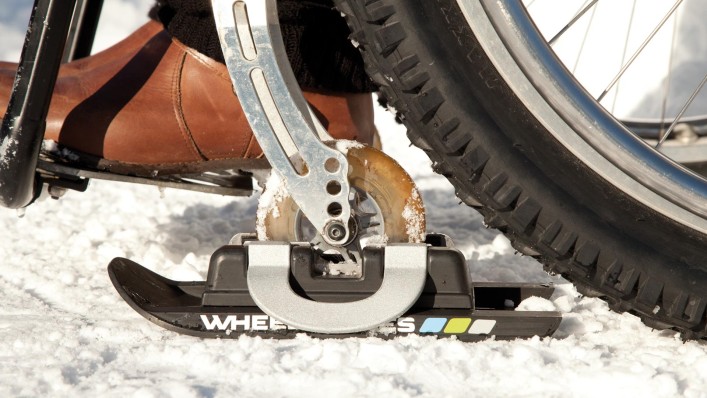 Finished
Close the clamp lever and off you go.
Data & facts
| Compatible caster wheel sizes | "One size fits all" (3" to 8") |
| --- | --- |
| Well-engineered technology | Patented binding with universal adjustment options for wheel diameters from 15 - 30 cm and wheel widths from 2.0 - 7.0 cm. |
| Solid design | Fibreglass-reinforced plastic parts ensure maximum strength even at low temperatures. |
| Highly durable | Stainless steel offers protection from corrosion caused by moisture and salt. |
Other areas of application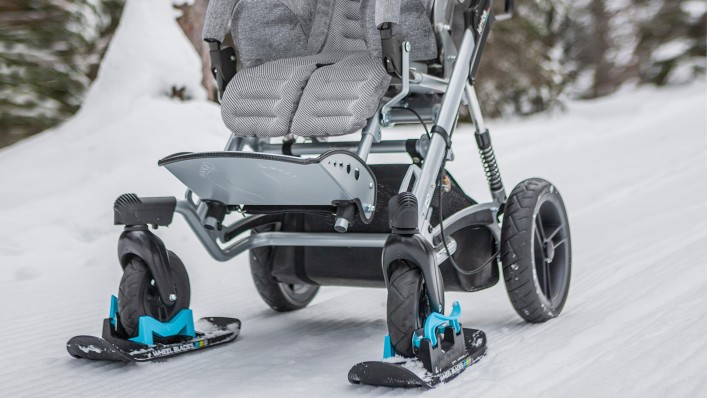 Diverse usability
Wheelblades are also suitable for rehab buggies, anterior walkers or bicycle trailers.
Downloads
Wheelblades brochure
Product information for the Wheelblades
FAQ
The Wheelblades are fully compatible with all Ottobock models. These runners also fit numerous products from other manufacturers. We recommend asking about your concrete case.
---