Motus adaptive wheelchair
Function meets design
---
---
What you need to know
Benefits at a glance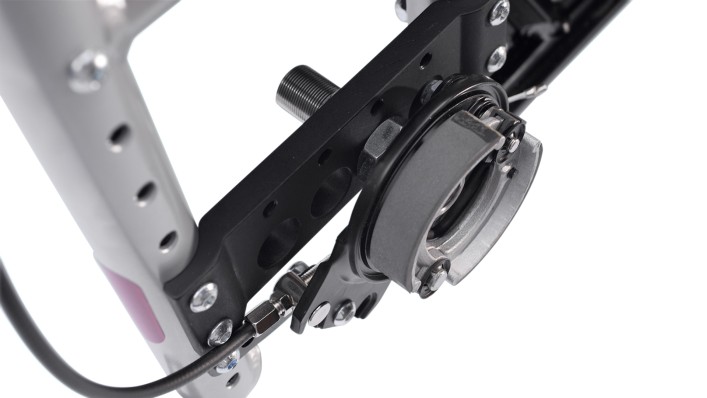 Wheel settings
The Motus offers more than 48 different wheel settings to adapt to your individual needs. Toe-in and toe-out adjustment offers you a better alignment of your drive wheels, minimising rolling resistance and saving power.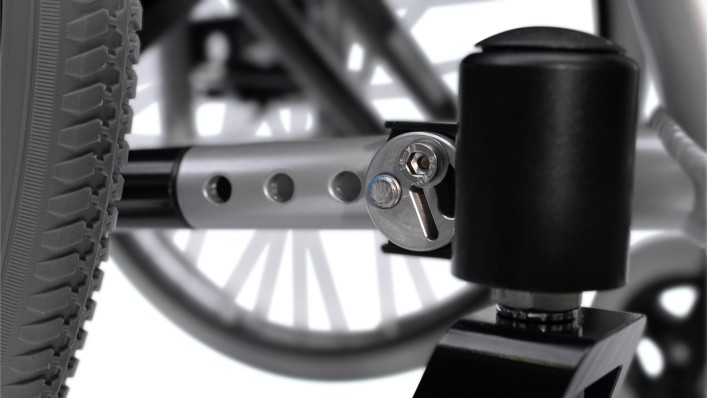 Improved positioning
The angled front frame improves the horizontal positioning of the caster wheels – and forward stability. The caster housing alignment is easy to adjust.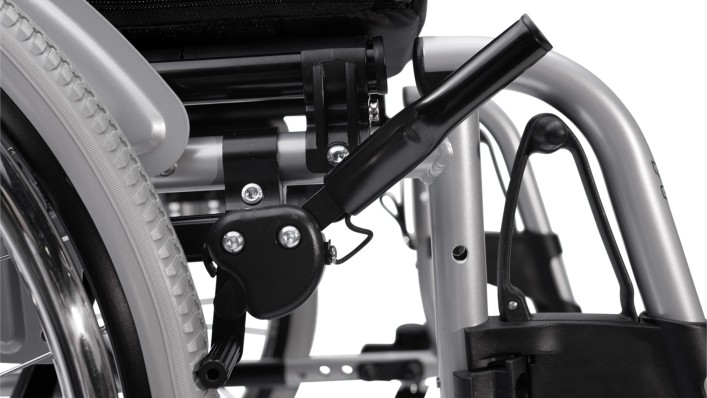 Locking and releasing
The knee lever is both sturdy and easy to operate – and does not rotate around the wheelchair frame.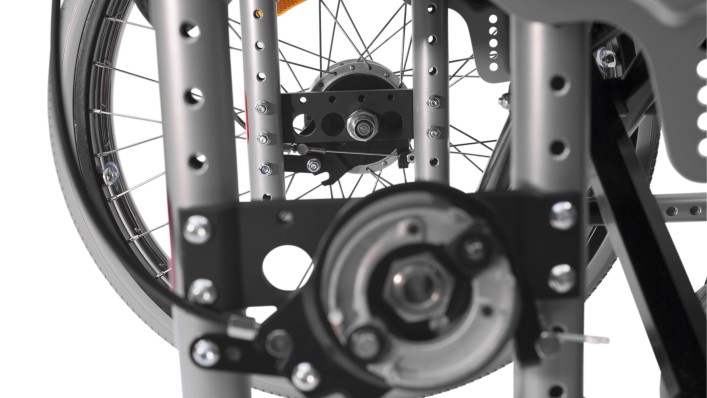 Frame options
Tastes differ – fortunately – and personal preferences play a special role, including when it comes to the frame colour. With the Motus you can choose from many different frame colours.
Technical information
| Technical data | |
| --- | --- |
| Seat width | 255–555 mm |
| Seat height, front/rear | 420 – 520 / 360 – 520 mm |
| Seat depth | 360–540 mm |
| Overall length | 805–1,110 mm |
| Overall width | 520–755 mm |
| Overall height | 730–1,090 mm |
| Folding size | 320–355 mm |
| Back support height | 300–500 mm |
| Lower leg length | 340–520 mm (Motus CV: up to 550 mm) |
| Anterior frame angle | 70° / 80° |
| Weight from approx. | 12 kg (Motus CV: 13 kg) |
| Max. load | 125/140 kg |
---
Accessories
---
Related Systems