C1000 DS
C1000 DS – power to the street
---
---
Benefits at a glance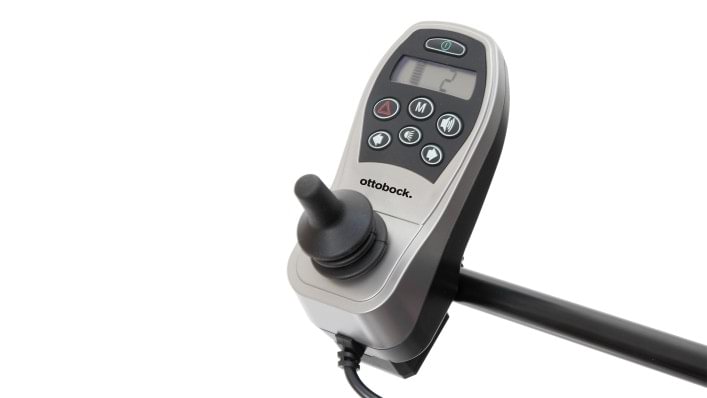 enAble50 control unit – you can't get more individualised.
Operate your wheelchair precisely with the enAble50 control unit. The menus feature intuitive symbols.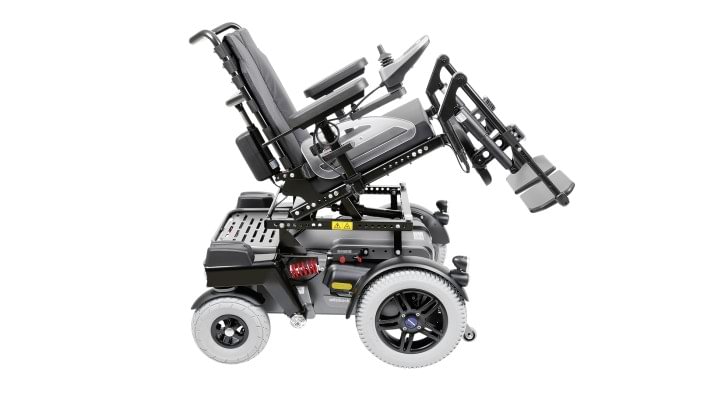 Electric seat tilt 45°
Electric seat tilt up to 45° with centre of gravity shifting allows you to assume a comfortable, physiologically correct sitting position, thereby making the most convenient daily routine possible both in and out of the home.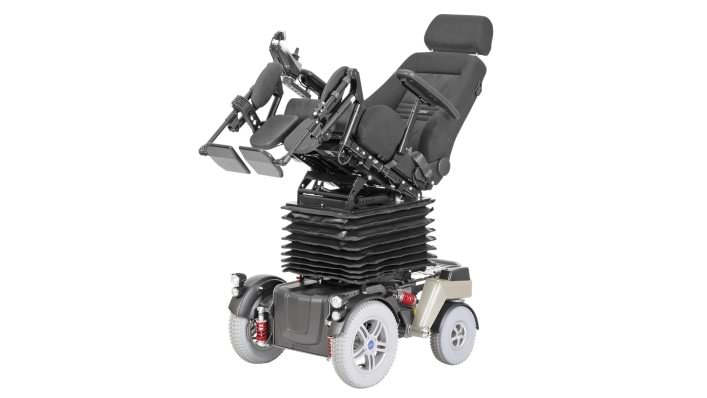 Power seat height adjustment
Power seat height adjustment up to 400 mm compensates for height differences and enables communication at eye level. At home this makes it easier to reach shelves and worktops.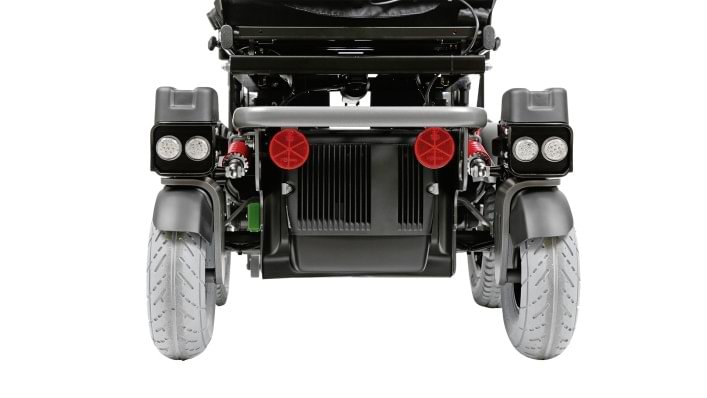 Efficient LED rear lights
LED rear lights integrated in the frame comply with road traffic regulations, constituting another safety feature in order to be recognised in traffic.
Contour seat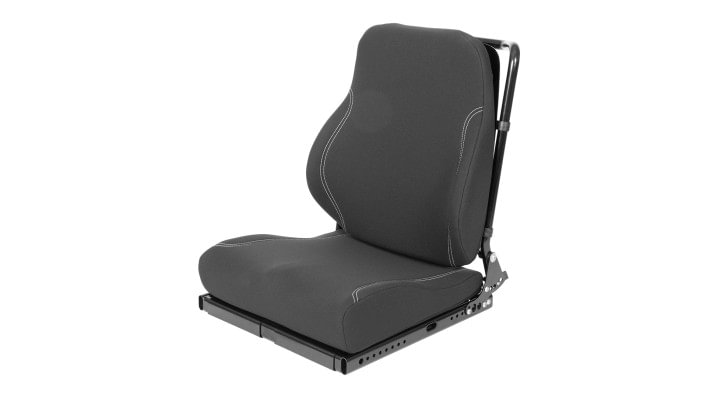 Contour seat
With our extended selection of sizes, contours and protective covers for your , you get more seat design options for your C1000DS.
Technical information
| Technical data | | | |
| --- | --- | --- | --- |
| Speeds | 6, 10 or 14 km/h | Turning radius | 925 mm |
| Range under test conditions | Approx. 35 km | Seat width | 380–560 mm |
| Control unit | enAble50 (130 A) | Seat depth | 380–500 mm (standard seat), 360–480 mm (contour seat), 380–560 mm (Recaro seat) |
| Max. user weight | 140 kg, optionally 200 kg | Back angle | -9 to +30° |
| Obstacle height the wheelchair is able to overcome (optimal) | 100 mm | Seat tilt | 30° or 45°, electric |
| Climbing ability | 17 % | Back height | 450/500/550 mm |
| Length including footplates | 1200 mm | Armrest height | 225–350 mm |
| Width | 650 mm | Lower leg length | 250–540 mm (standard seat), 280–540 mm (contour seat), 280–540 mm (Recaro seat) |
| Weight when empty | 129 kg | Overall length | 1200 mm |
---
Similar products