C2000
C2000: A strong companion with endurance for long distances
---
---
Benefits at a glance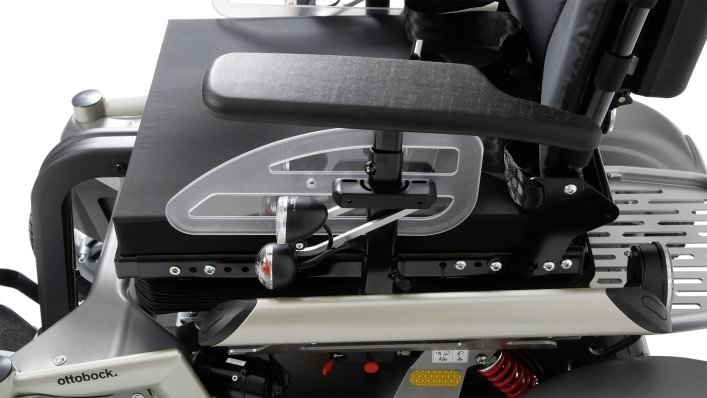 Removable side panel with self-contacting lights
The removable side panel with self-contacting lights enables a straightforward sideways transfer.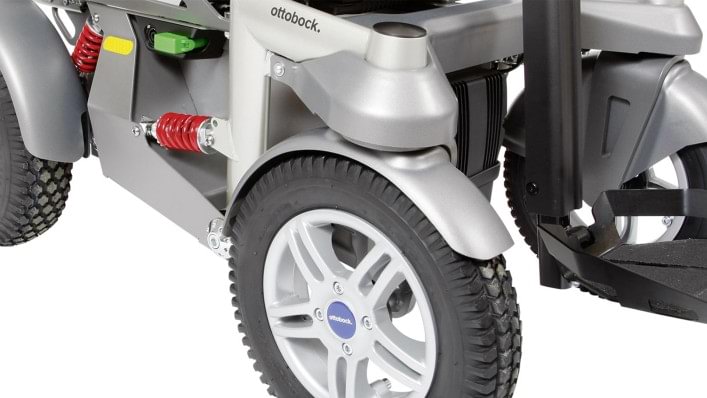 Innovative servo steering
The innovative servo steering allows for safe driving over long distances, including inclinations and uneven terrain. At the same time, it makes the C2000 manoeuvrable, which is crucial when it is used indoors.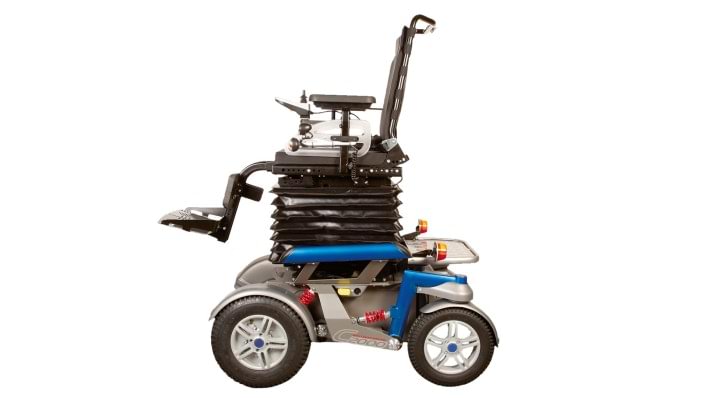 Power seat height adjustment
Power seat height adjustment up to 400 mm compensates for height differences and enables communication at eye level. At home this makes it easier to reach shelves and worktops.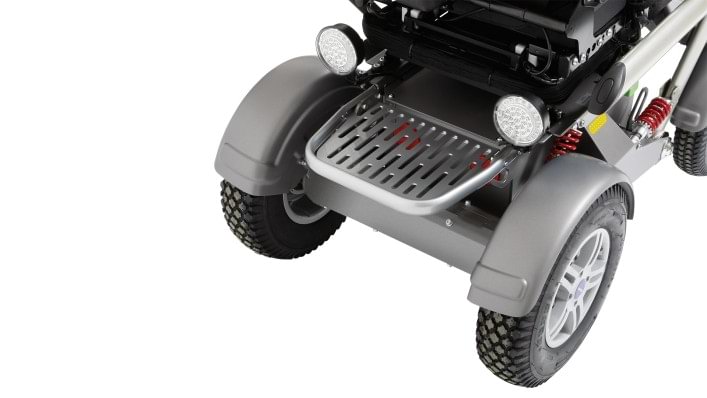 Luggage rack as standard equipment
The standard luggage carrier is included with the C2000, which is available in a choice of front or rear drive.
Contour seat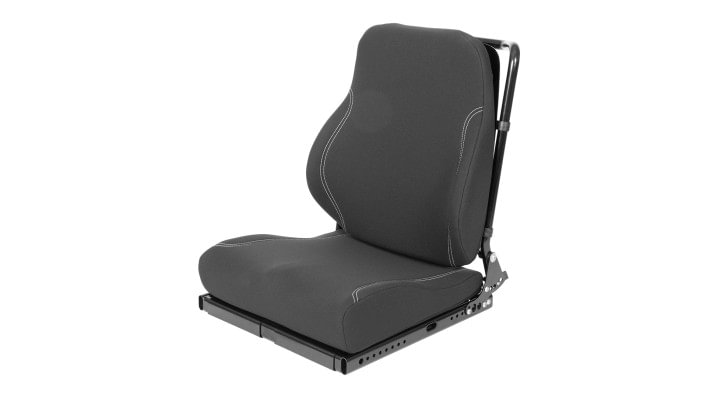 Contour seat
With our extended selection of sizes, contours and protective covers for your contour seat, you get more seat design options for your C2000.
Technical information
Technical data
Speeds
6 or 10 km/h
Turning radius
980 mm
Battery capacity
94 Ah (C5) gel batteries
Seat height (without cushion), at 3° seat tilt
470/530 mm (front/rear drive)
Range under test conditions approx.
50 km
Seat width
380–560 mm
Control unit
enAble50 (130 A)
Seat depth
380–500 mm (standard seat), 360–480 mm (contour seat), 380–560 mm (Recaro seat)
Max. user weight
160 kg, optionally 200 kg
Back angle
-9 to +30°
Obstacle height the wheelchair is able to overcome (optimal)
100 mm (rear-wheel drive)
140 mm (front-wheel drive)
Seat tilt
30° or 45°, electric
Climbing ability
17 %
Back height
450/500/550 mm
Length including footplates
1160/1390 mm
Armrest height
225–350 mm
Width
680 mm
Lower leg length
250–540 mm (standard seat), 280–540 mm (contour seat)
Weight when empty
180 kg
Overall length
1160/1390 mm
---
Accessories
Similar products