Leg orthosis C-Brace®
---
Benefits at a glance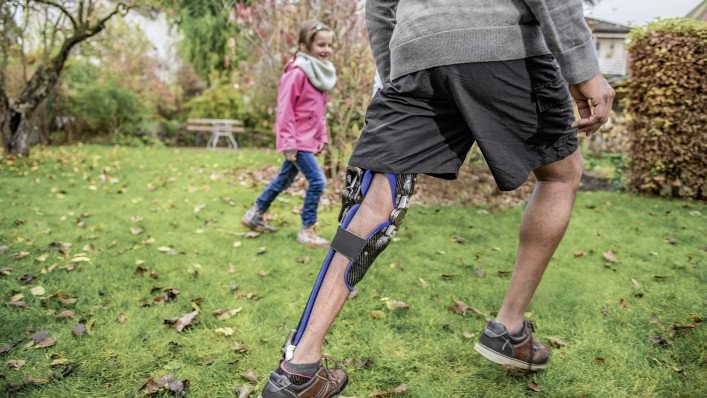 New freedom of movement
Walking slowly or quickly, running on inclines or in rough terrain, avoiding tripping situations, walking down stairs step-over-step or flexing the leg under a load: the C-Brace® lets users experience new freedom of movement.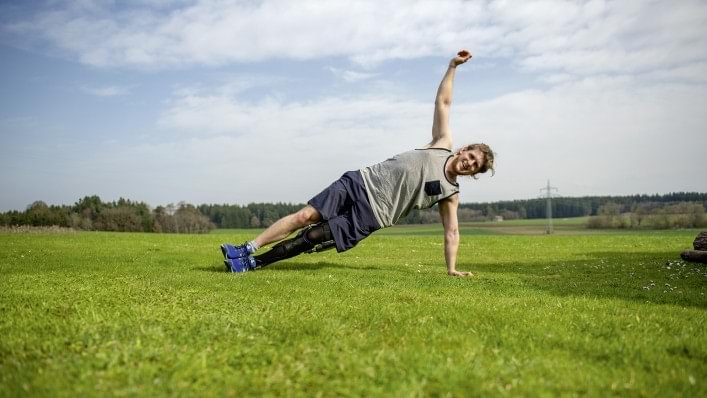 Small and lightweight
The new C-Brace® is small enough to be worn inconspicuously under clothing. Because it's lightweight, the user expends less effort while walking.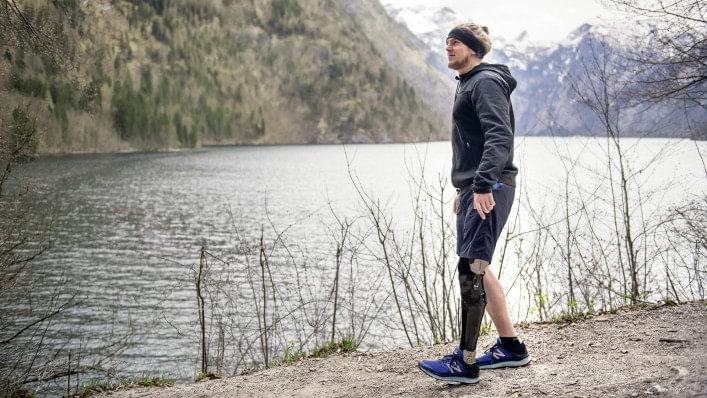 Enhanced safety while walking
The C-Brace® enhances safety by responding in real time, including in possible tripping situations: the user can step or sit down with the knee flexed and walk on uneven terrain or slopes.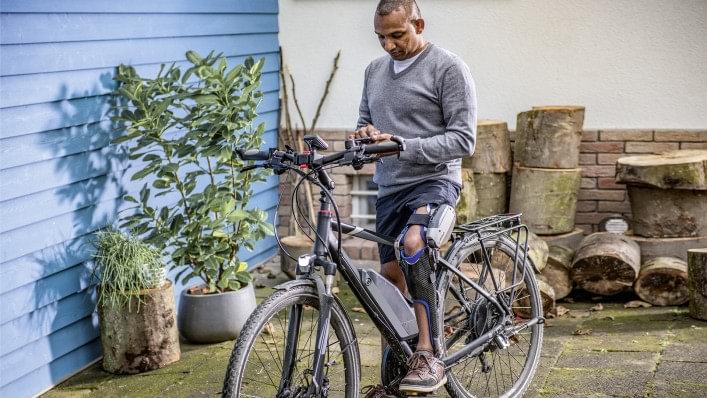 App control for user and technician
Users can conveniently control their C-Brace® with the Cockpit app, for example when switching to cycling mode. The O&P professional uses the Setup app to individually adjust the C-Brace® in simple steps.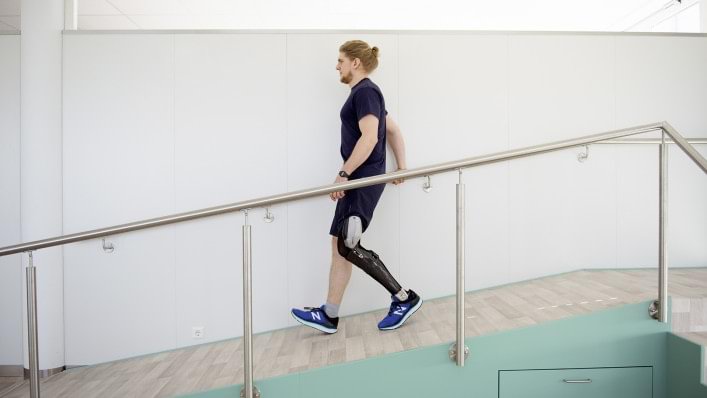 Dynamic movement patterns
The new sensor technology makes the C-Brace® even more intuitive to use; movement patterns are even more dynamic and responsive.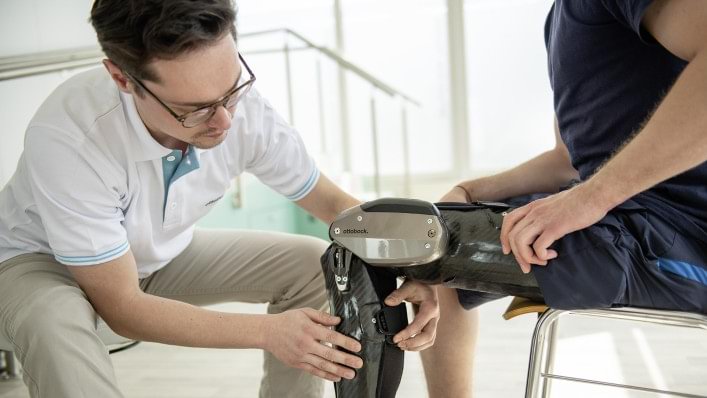 Simplified fabrication process
The new C-Brace® can be constructed by certified O&P professionals directly at the medical supply company. Both the user and technician benefit from simplified fabrication.
Functionality
The C-Brace® consists of individually fabricated thigh, calf and foot components. An ankle joint (unilateral or bilateral fitting) or an individual spring element connects the foot and calf components. The sensor system continuously measures the flexion of the knee joint and its angular acceleration. This lets the C-Brace® detect the user's current walking phase, so it can regulate the hydraulic resistances as well as control the flexion and extension of the knee joint.
Downloads
Information for users
This brochure provides you with initial information about the new C-Brace®.
---