Living with an amputation
The most important goal for your fitting – from the operation to rehabilitation to adapting the prosthesis – is to restore your mobility. Your doctors, therapists, orthopaedic technicians and Ottobock want to work with you, helping you gain maximum independence and therefore maintain or regain your quality of life. Even though some aspects of your life are going to change, you can lead a very active and mobile life again in the future. This rehabilitation process takes several months on average and is influenced by a variety of factors, including your motivation and a properly adapted prosthesis.
The options offered by modern prosthetics from Ottobock meet the requirements of daily life. However, your active participation is crucial for the success of rehabilitation. An optimised Ottobock prosthesis and your rehabilitation team will help you. This team normally includes doctors, therapists, a prosthetist and nursing staff.
You will find therapy and rehabilitation recommendations below. However, the advice of your rehabilitation team always takes precedence because this team is in the best position to assess your individual situation.
---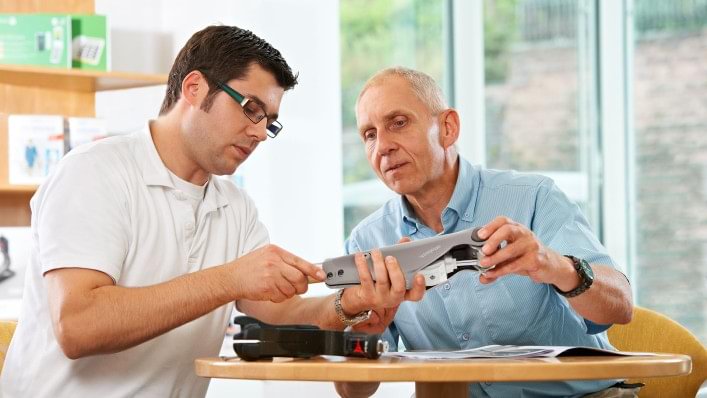 Understanding what you read is very important. While we try to explain everything as clearly as possible, technical terminology and jargon are sometimes unavoidable. Here you will find the major ones explained and described.
Developed by physical and occupational therapists with the goal of helping leg amputees achieve more mobility and to provide professional support in their everyday lives.The fitness app can be downloaded for free from the Apple or Google store by searching "Fitness for amputees".
---