Optimised Physiological Gait (OPG) thanks to sensor technology
It makes all the difference
Unique technology enables a natural gait pattern
A natural gait pattern is the key to an enhanced sense of well-being and greater self confidence. Thanks to integrated OPG technology (OPG = Optimised Physiological Gait), our Genium and Genium X3 electronic knee joints give you a smooth gait pattern which relieves your entire musculoskeletal system and gives you a lower profile in everyday life.
---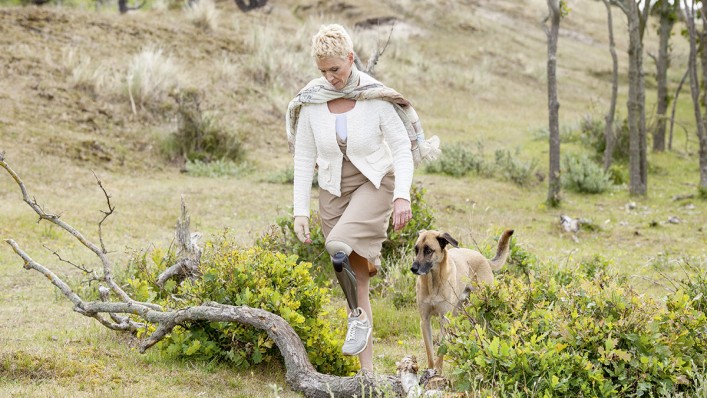 Move confidently, whether in the city or the countryside
Jenny loves going on rambles through her home region on the North Sea coast in the Netherlands. Whether she's strolling along the harbour with her granddaughter or exploring a wide variety of dune landscapes with her dog, Noah – the world-leading OPG technology in her Genium knee joint gives her the best support for sustained walking on uneven terrain as well as side steps and walking backwards. The result is a nearly natural gait pattern.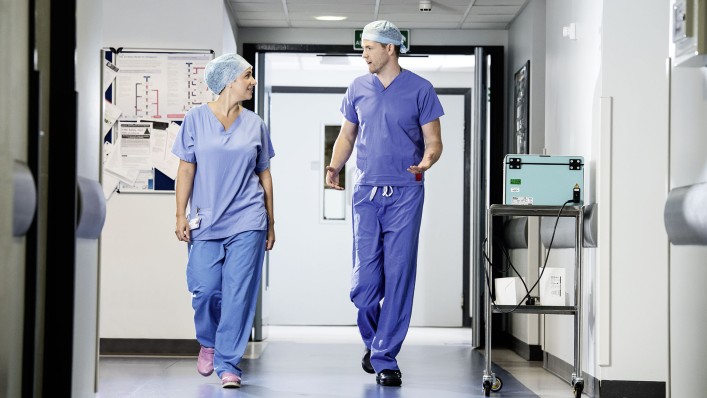 Walking longer distances is a routine part of hospital life
As a surgeon, John covers several kilometres between the A+E unit, operating room, doctor's room and canteen when he's on-call. Thanks to the OPG technology in his Genium X3 knee prosthesis, he doesn't have any problem finding the stamina he needs for his busy day. He is supported in particular by the ability to switch intuitively between different walking speeds and manoeuvre in small spaces, for example between patients' beds.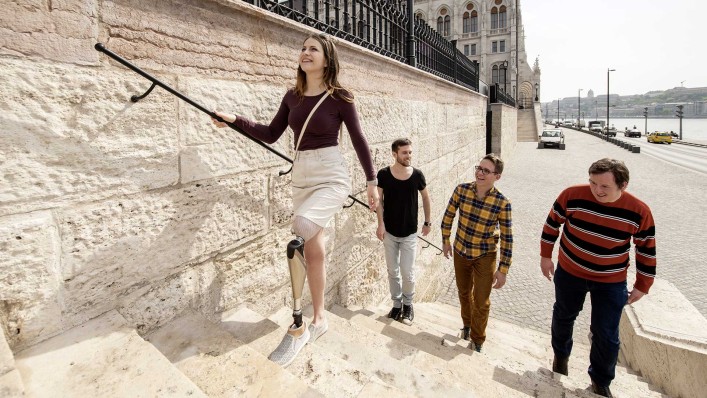 A free and independent life
Following her transfemoral amputation, Réka was determined to bounce back. She put incredible ambition into her prosthesis training so she could soon live a free and independent life again. Thanks to the OPG technology in her Genium knee joint, she now has a natural, inconspicuous gait pattern that is almost indistinguishable from anyone else's if you don't know her. For Réka, it's important to be able to go out with her friends some days without attracting any attention, but also be able to show off her prosthesis on other days.
---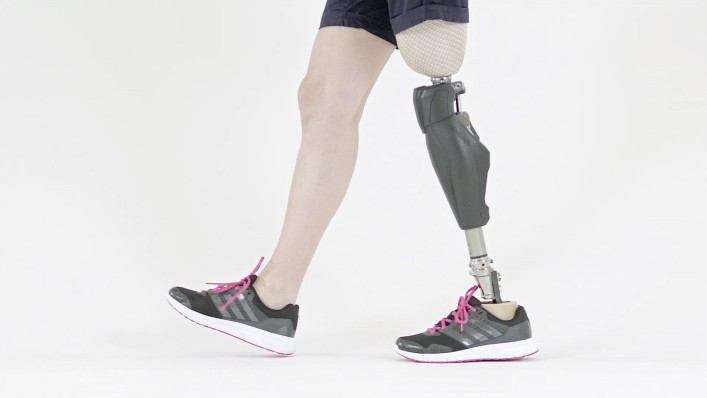 PreFlex: effective impact absorption thanks to preflexion of the knee
A natural gait pattern requires smooth sequences of motion. The goal of electronic knee prostheses is to imitate these sequences in a way that's as natural as possible. So far, just two electronically controlled knee joints in the world feature the technology (OPG = Optimised Physiological Gait) that offers anatomical preflexion of the knee prior to heel strike. Thanks to this preflexion, those who wear the Genium and Genium X3 also benefit from impact dampening which is equally effective and healthy for the body.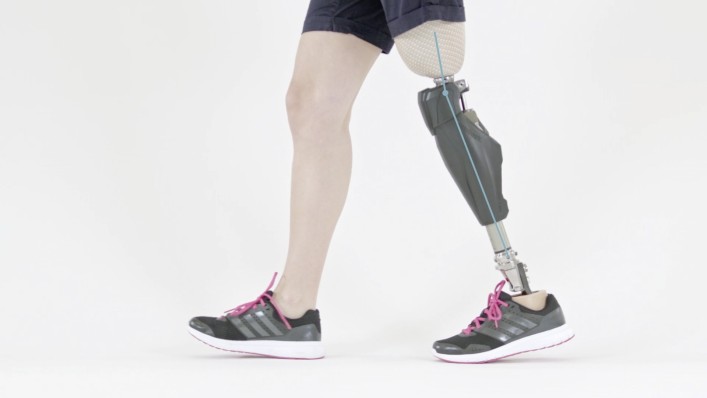 Adaptive yielding control: The right amount of knee flexion in every situation
Thanks to OPG technology, the Genium and Genium X3 can support users with a precisely calculated knee flexion. This feature works on various surfaces and slopes as well as in situations in which the user's weight is increased because they are carrying objects (suitcases, backpacks) or wearing heavy footwear. The Genium and Genium X3 also adapt to these changes in conditions in real time – which is something other joints can't do.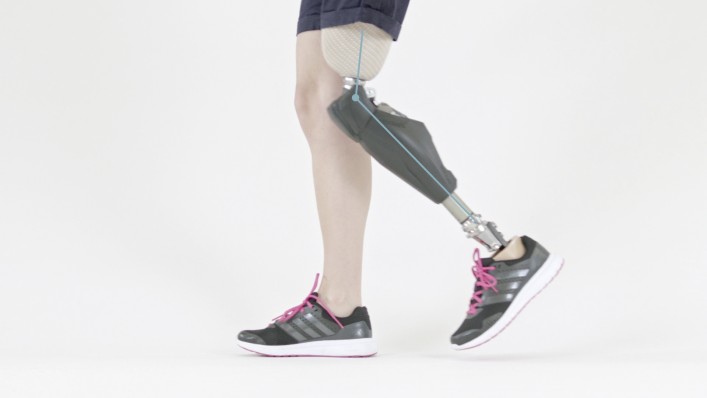 Safer on the go thanks to Dynamic Stability Control
The prosthetic knee joint must flex at the moment in which the body's weight is transferred to the sound leg – at the exactly the right time. A feature called Dynamic Stability Control monitors the gait cycle and detects exactly the right time to initiate knee flexion. Thanks to this function, the Genium and Genium X3 are significantly superior to other joints. Users find that the precisely calculated flexion moment is an additional safety factor, even during short sequences of steps.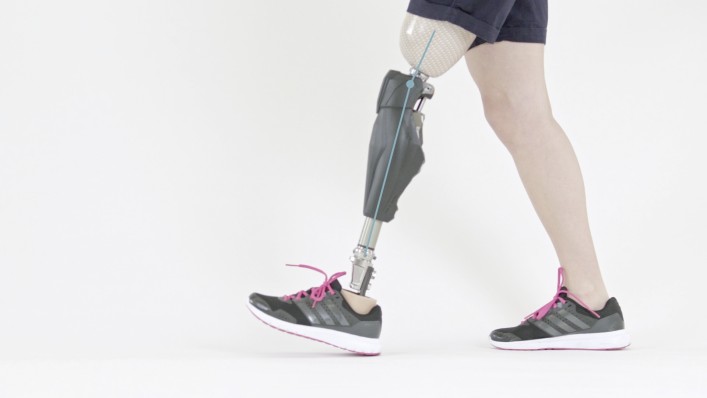 Adaptive Swing Phase Control minimises risk of stumbling
A precisely measured flexion angle is important for the swing phase control. Thanks to the Adaptive Swing Phase Control feature in the OPG control program, this angle is always achieved – regardless of the walking speed, clothing or weight of the user's footwear. Users enjoy a high level of safety thanks to this functionality, which has been proven to reduce the risk of stumbling and falling.
You can do without people focusing a misplaced sense of concern on you. That's why you want a knee joint that lets you lead a low-profile life without any noticeable physical issues. This includes a natural gait pattern which allows you to focus on your surroundings and the people around you. An electronically controlled Genium knee joint with OPG technology could be just the solution you've been looking for.
Back to work, taking up favourite free time activities again. In addition to the support of your loved ones, you can rely completely on your Genium X3 knee joint with OPG technology. Want to continue making an impression thanks to your skills and personality? In that case, it's good to know that your symmetrical gait pattern is not only healthy for your body, but also appears completely smooth from the outside.
---
OPG - All benefits at a glance
Just two electronic knee joints in the world feature the unique OPG technology which offers users a nearly natural gait pattern. Find out about the intelligent functions in the Genium and Genium X3 that could enhance your everyday life, too. Just print out this page and take it along to an O&P professional of your choice.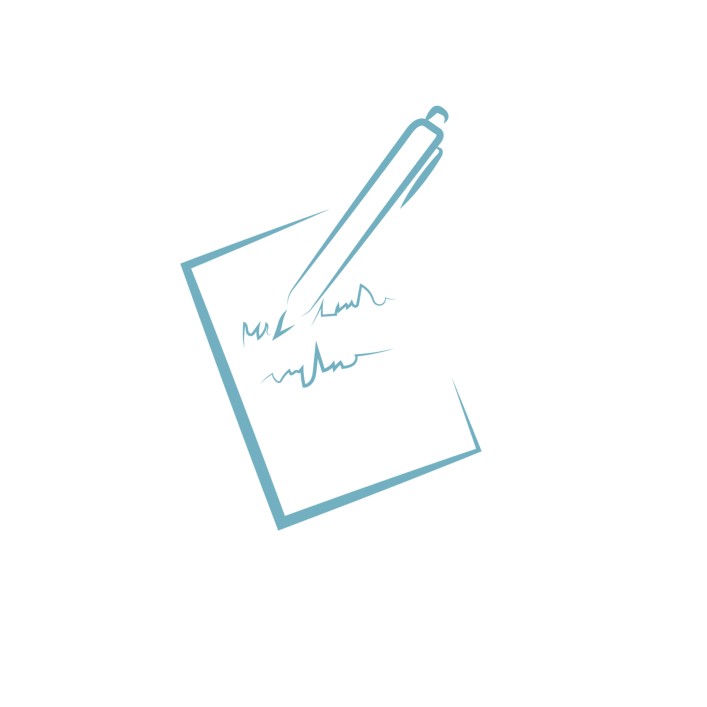 Please see here for numerous study summaries and biomechanical analyses focusing on Ottobock's microprocessor-controlled knee joints. See for yourself how they enhance functionality, mobility and quality of life.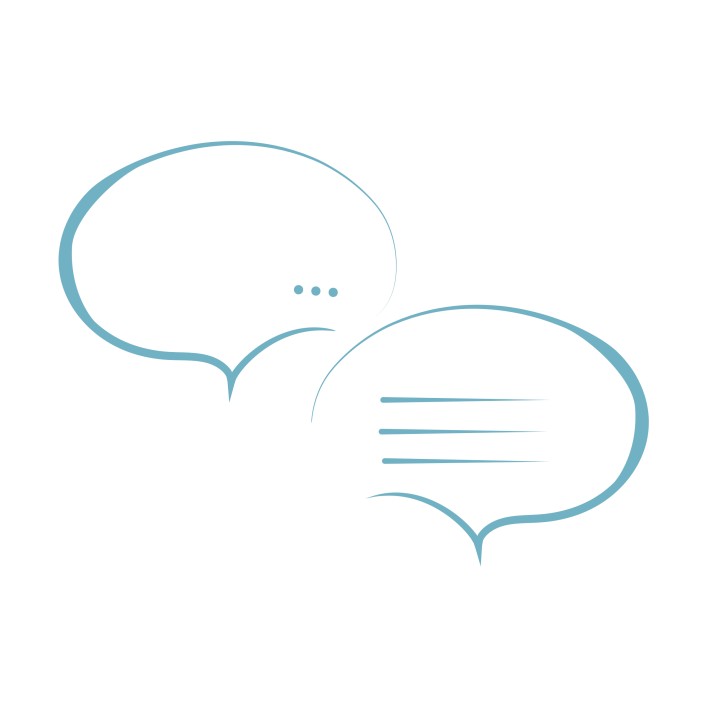 Some situations require your full concentration. This is precisely when you want to be able to rely on your prosthesis to work intuitively and in real time.
---
Learn about other differences